TECHOUSE is a full service digital marketing agency based in Lahore Pakistan.
Our team has a background in the fields of digital marketing, development, designing, and publishing websites, mobile apps, and Saas. The company has separate departments for these four tasks:
Development: It develops websites, mobile apps, and applications by using the latest technologies.
Designing: Its designers' design creative graphics from static images or from Photoshop designs with Adobe Creative Suite.
Publishing: It publishes websites and apps on different domains and app stores.
Digital Marketing: It has expertise in SEO, social media marketing, PPC, SEM, email marketing, lead generation, increase sales and return over investment.
We know that we can't rest on our laurels and remain stagnant. We're always looking for new ways to grow, learn about the industry trends or find innovative solutions in order help bring success stories like yours into reality.
We don't just work with clients' campaigns – you are part of what makes us great as a company.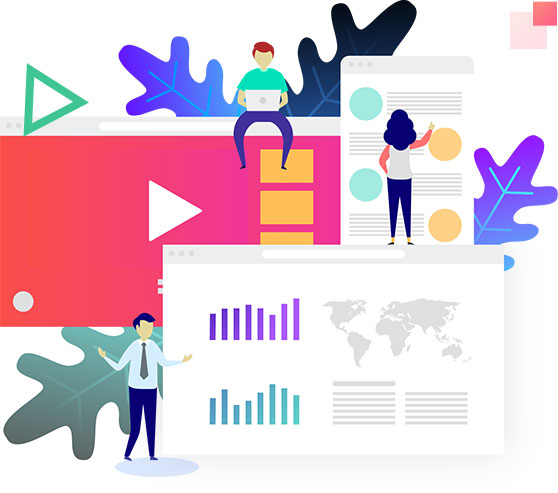 A bunch of enthusiastic & creative minds
We're a group of professionals who love to take on new challenges. Together, we've created games plans and strategies for businesses around the world.
An array of business formulation strategies.
Revenue generation and user engagement plans.
Charting company growth via new metrics.
Establishing a strong foothold in the industry.
Expertise in Diverse Business Verticals
We make sure your business has the best online presence possible from day one.
We know how to make your company feel like a star.
Your business deserves it.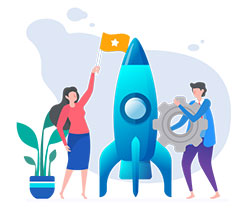 The professionalism in our work helps to achieve growth for any company definitely.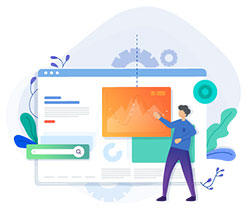 Our company wants to do everything it can for the best return on investment.
We work with businesses to make them more successful.
We start by enhancing the digital presence of your business, which in turn generates leads and revenue for you! We follow the below-described process.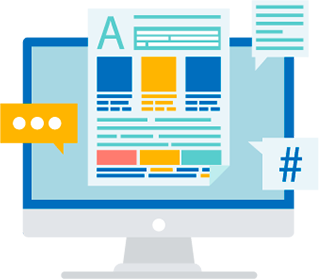 Research
In the first step, we collect all the important information related either to a product(s)/service(es) or target audience/market.
Then use it for making decisions that help strategize how best can market this idea so as not only meets expectations but exceeds them.
Create
In a second step, we use the information collected from our surveys and interviews to analyze how best advertising campaigns can be created.
We strategize according to goals established by stakeholders or organizations as well as their vision of what they want customers' perception on them will look like once this campaign has been successful at achieving those objectives.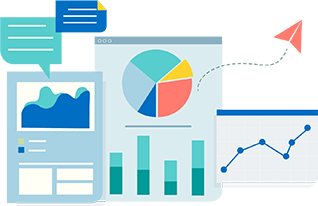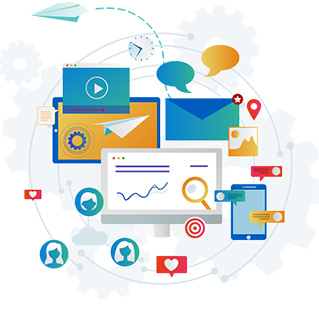 Promote
After the research and campaign creation, marketing team starts promoting your product(s) or service (services). They do this by creating ads on search engines like Google;
Social media platforms like Facebook or Twitter that are devoted to reaching different demographics of people with specific interests;
Emails related portals such as LinkedIn where you can find potential clients.; plus display networks which includes companies' websites displaying their products.
Analyze & Repeat
After a campaign is promoted, we start analyzing the results and find any areas of improvement.
We work on improving your company's revenue or profits until you get perfect numbers again by repeating this whole process over time with more focus on increasing cost efficiency in order to decrease costs overall while retaining quality outcomes for our clients.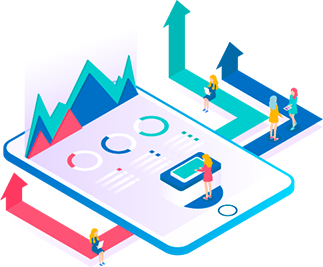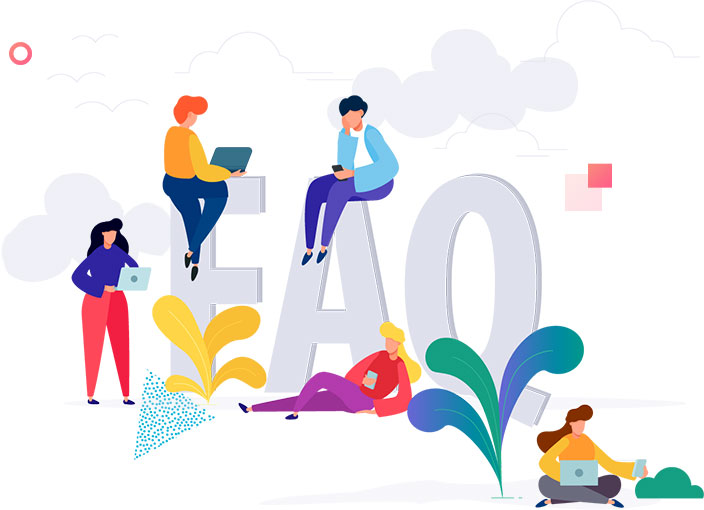 The most frequent questions asked from our customers.
Yes, we provide all your digital services business needs to maintain its online presence. We offer SEO, PPC, social media marketing as well as SMM work for companies that need customer service or sales leads on demand!
We also offer development, designing, and publishing services for websites, mobile apps, and Saas.
This is the era of internet, where everyone spends his/her time using Digital Platforms. Nowadays it's important for your business to have an online presence and make sure customers can reach you easily through these platforms; because if they don't there will always be another one who does.
We offer a wide range of packages, so whether you're looking to get started or need more than just the basics we've got what your needs. You can contact us for details about our various options.