Today E-commerce has revolutionized the way we use to shop; now everything is just one click away. E-Commerce websites are a platform at which customers and sellers can purchase and sell products via an online medium, though the transactions can be done in various ways. Through an E-com website, a business can have their products and services upon the aisle for the maximum time and get a chance to have them available 24/7.
It gives you the opportunity to create your brand awareness helps you to hold media and marketing campaigns with minimal cost, saves the ache of traveling costs. The icing on the cake is that all the transactions are automated and customers can easily pay through credit debit cryptocurrency or via bank transfers, so here you can also cut your operational costs. Hence this business is a win-win for both customers and sellers.
Get a Quotation for Your Custom E-Commerce Store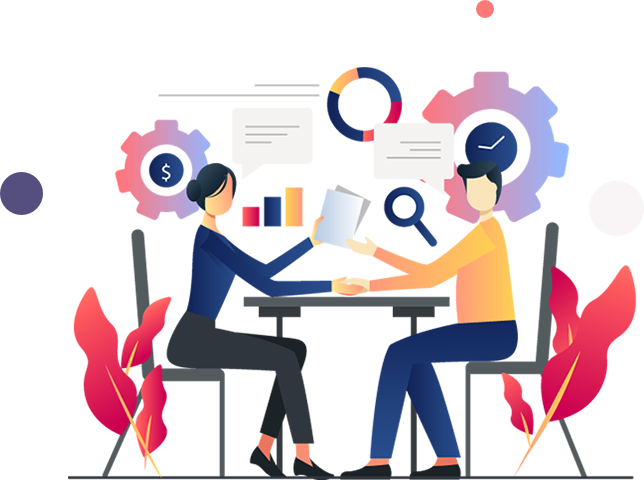 Just like the worldwide trend Pakistan is also one of the countries where the online shopping business is on the boom, today there are E-Com giants through them more than half of the population of the country buy and sell their products or services.
So if you ever want to choose from reliable and trustworthy internet shopping options you can heedlessly opt for one of these websites, here is the list of Top E-commerce websites in Pakistan.
Daraz.pk
Daraz.pk is the cutting-edge online shopping hub that allows its users to enjoy once in lifetime shopping experience through their mind-blowing categories of products and services. Daraz.pk has deals for every season and time they are the mammoth among all the E-Com websites in Pakistan.
Seeing the overpowering success of Daraz.pk in Pakistan, Alibaba Express acquired this company in 2018. Now with Alibaba's experience, Daraz is even flourishing more in the E-commerce industry.
On Daraz a buyer can find products of any category. Almost every product is available on this platform.
This Ecom giant in Pakistan also offers a vendor portal for vendors to sell any item using their website. They promote high-quality products to the top of the search and browse. So, if you are a vendor and have high-quality products, you must try Daraz to increase your sales online.
Daraz also offer 24/7 support to buyers and sellers alike. They also have return policy. You must read their return policy before ordering any product.
Shopanga.pk
Shopanga.pk is yet another finest online shopping website that offers a wide range of products just at your doorstep. The best part is you can buy your home groceries here too. This emerging star is aimed to enhance its customer satisfaction levels by providing them with quality products at the perfect time. This is an online website that also offers scrumptious deals for foodies too. Just call and there you have your food delivered in a few minutes.
Goto.com.pk
Goto provides a matchless online shopping experience to its customers in Pakistan. It focuses on giving customers exactly what they desire on just one podium. Customers here can enjoy impeccably and a hassle-free shopping experience, no need for them to step outside their comfort place, they can sit on the couch and shop from A-Z. Goto offers brilliant customer support and automated transaction with other payment methods too.
Ali Express
Ali express is an outstanding E-commerce platform that allows its customers to have a premium shopping experience. Ali Express recently launched their company in Pakistan before that it has already made its high position in the markets of China, Russia, Brazil, and others.
The company was a small business in China but through its preeminent services and a wide spectrum of products deals and lower prices, it was able to arch the E-commerce market around the world and in Pakistan too.
Telemart
Telemart is one of the champions of the E-commerce industry in Pakistan. Telemart offers a splendid and versatile line of electronic products from all the leading and well-known brands. It offers affordable and competitive prices to its customers so they can rely on this online shopping website and shop 24/7.
Their delivery time and skill customer support team is dedicated to guiding its customers through the whole purchase process and will give the customers a regular follow-up in case they need or find any trouble with the product or its usage. This gigantic online shopping website will definitely provide you value for your money and time.
Yayvo
Yayvo is our first-class choice in the list of best e-commerce website battles. Its menu serves a long list of products from heavy-duty home appliances to kids stationary. Everything is just at one stop with the easiest payment methods and finest customer support.
Yayvo also deals in event ticketing systems, so if any event is coming up you don't have to stand in the long queue all you have to do is click and play, and you are done.
Pakzon
The eCommerce company starts its business in December 2021. It is going to be the biggest competitor of Daraz soon. They offer products of all categories. They have a vendor portal for both B2B and B2C tradings.
They have copied Amazon as the design of their website.
Elo
A big marketplace for buyers who are interested to buy clothes online in Pakistan. Here you will get products as low as 50 PKR and higher as you can afford.
This eCom website has products of all clothing categories and of all price ranges. Its more buyers are students from colleges and universities across Pakistan.
It sells women's and men's clothing and accessories, jewelry, footwear, and products such as bags, watches, and fragrances.
HomeShopping.pk
It brings you the latest and most advanced branded merchandise including mobile phones, tablets & laptops. It has an impressive range of products for your home such as televisions (TV), DVD players, or gamers consoles with games attached to them. You can also find clothing items like jeans in its store if that's what takes YOUR fancy today…they've got everything here so shop away.
Conclusion
From all of the above discussion, we came to a point that e-com is the solution for businesses to sell their products or services in near future. All of the above-discussed top e-com websites in Pakistan have something unique in them. Users can find their required products on any of these platforms.